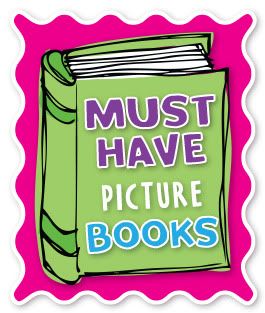 I'm linking up with The Teacher Wife and her fun linky party about picture books. Even though I'm in 5th grade, I still utilize picture books. They can be very powerful mentor texts for writing and reading. My kids even enjoy gathering around on the carpet for a fun read aloud. The shortest books can lead to the best discussions!
Chester
, Chester's Masterpiece, and Chester's Back!
The Chester books are absolutely hilarious. The cat, Chester, is having an open conversation with the author Melanie about who actually wrote the story. There are three books about Chester and I recommend buying each one. They will crack up your kids and YOU while reading!
I was introduced to Leo Lionni's book in college during my science course. My professor read it aloud and led us into a discussion about how each of us have a different schema and perception of ideas. I used this story with my scientists this year when we talked about what a scientist is. It is a fun one to read!
The Lemonade Club is an absolutely beautiful story. Like most of the Polacco's books, there is a personal connection to this heartbreaking but triumphant story. I have goosebumps thinking about it.
Actual Size by Steve Jenkins is an awesome nonfiction book. Each page is filled with images of ..well.. you can imagine the actual size of animals. My second AND fifth graders absolutely loved it. They were always picking Jenkins' books off the shelf to read in their free time.
Faith Ringgold is another one of my favorite authors. Her books are very powerful and lead to great discussions. This particular book is about a dream a little girl has about her Aunt Harriet Tubman. It's a great introduction to talking about what the Underground Railroad was and how important it is in our history.
What are YOUR favorite picture books to read with your students?