Happy Sunday, friends! As I mentioned
here
, I attended a jam packed literacy conference this past week/weekend. It was hosted by the National Council of Teachers of English and held right here in the great state of Missouri. I was surrounded by educators from all over the country. Several traveled from Georgia, New York, Iowa and so on.
Over the next couple of days, I'll be sharing the AWESOME information and ideas I took away from the conference. I had to pick between 5 (give or take) sessions each time slot. Sometimes it was a tough choice. A real coin flipper!
First, I'll talk about the session titled "Strong Girls Read Strong Books: The Jennifer Project" This was presented by an excellent group of educators from the University of Iowa. In this session, the Iowa educators presented their research on females in stories. In their home districts, book clubs were created outside of school with females to promote a love of literacy. In addition to listening to their fascinating research, we were given a reference list of oodles of great books to read.
To begin the session, we were asked the question, "What is a strong girl?" Followed by, "What is a strong female character?" Is there a difference?
What strong female characters can you think of?
Immediately, we all thought of Katniss from The Hunger Games. Any Hunger Games fans can agree that Katniss is one strong and independent soul. I jotted down this note in my journal, "A strong character doesn't mean she is loud or assertive. She can be quiet but strong willed and determined." Sometimes, strong characters can even be those females who we can all relate to.
Don't we all wish that we had an infinite bank of money to purchase books with? My classroom library consists of many books because of garage sales, scholastic bonus points, and generous donors. I'm always searching for powerful books to include in my library and boy-oh-boy... I've got some great titles for you. Click on the title and I've linked it to Amazon for quick purchase. Now, I just need to win an Amazon giftcard for $1,000.
Amber was Brave, Essie was Smart
by Vera B. Williams
Night Flight: Amelia Earhart Crosses the Atlantic
by Robert Burleigh
The Firefly Letters
by Margarita Engle
The Higher Power of Lucky
by Susan Patron
Dyamonde Daniel
series by Nikki Grimes (a speaker at the conference!)
Ninth Ward
by Jewell Parker Rhodes
My Mother's Voice
by Joanne Ryder
Mockingbird
by Katherine Erskine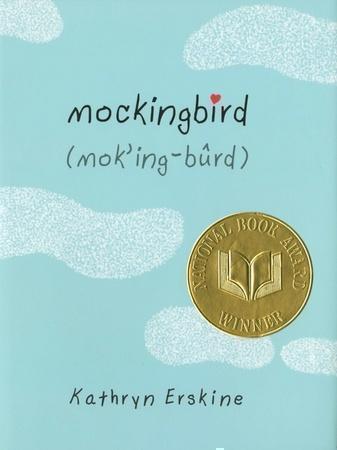 Do you have any titles that you would like to share? Please post them in a comment. I would love to hear about rich literature that you're using in your classroom.